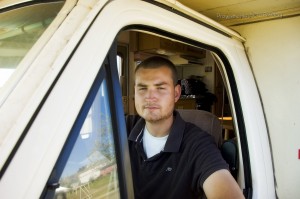 First off, I am not an alcoholic nor do I play one on the Internet. I just enjoy a good time and lately there have been plenty of good times.  Problem was they were starting to slow me down. Hangover after hangover, happy hour after happy hour. Sure it was the start of summer but I had work to do and that work wasn't getting done. So, I decided on July 31st to end this negative pattern of liquid courage abuse and go clean and sober for one of the greatest months of all…August.
August is a sweet month…heck I might even name my first daughter August after having this amazing experience of productivity. See, before August I was in a rut. I wasn't posting on Road Bandit, I slept till the sun cooked me out of bed and each night seemed to blur into the next one. I was wasting away some of the best moments of my life and I had to do something quick to get back on track.
Some friends told me I couldn't do it, while others told me I shouldn't do it. Shouldn't! When I heard that I was shocked! I've been called the life of the party from time to time and to some… If I stopped drinking the party would die lol.
Honesty the month of August went by quickly. I focused on my new company Jump Start Marketing and the early stages of The Road Bandit Show.
After the first week of August I knew I was in for one hell of a productive ride. I did more this last month than the previous seven months combined…seriously.
Now I have to take this momentum and keep on keepin on.
So the question now is…will you now have yourself a drink Randy?
Answer…I will have myself a drink or two but I will be more aware of my drinking and not let it effect my momentum towards awesomeness. I didn't just work all August to lose all that I've gained in September.
My challenge to you – If you are struggling to get yourself back on track and each weekend seems to be taking away your momentum instead of building it up, then the "Super Sober September Challenge" is what you need!
Any Takers?