Grab your helmets ladies and gentlemen. Its time for some ATV fun in the Nevada desert!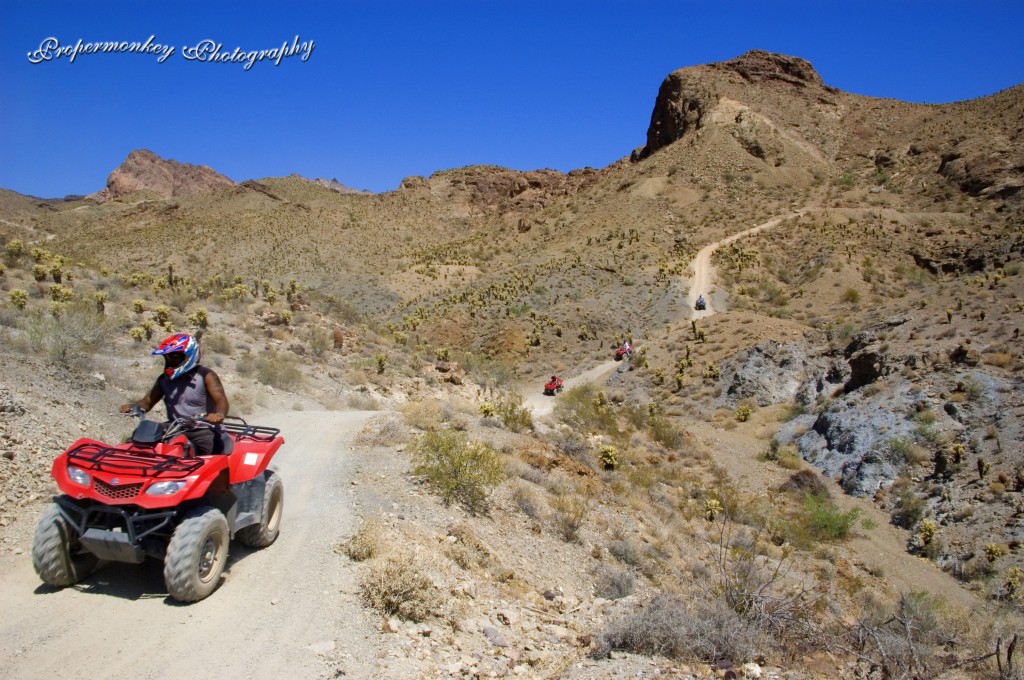 When I was out in Nelson Nevada a week ago doing a shoot about the Ghost Mines I was stopped while driving down the road. The reason was to let a heard of ATVers cross on their way over to a maze of off-road trails.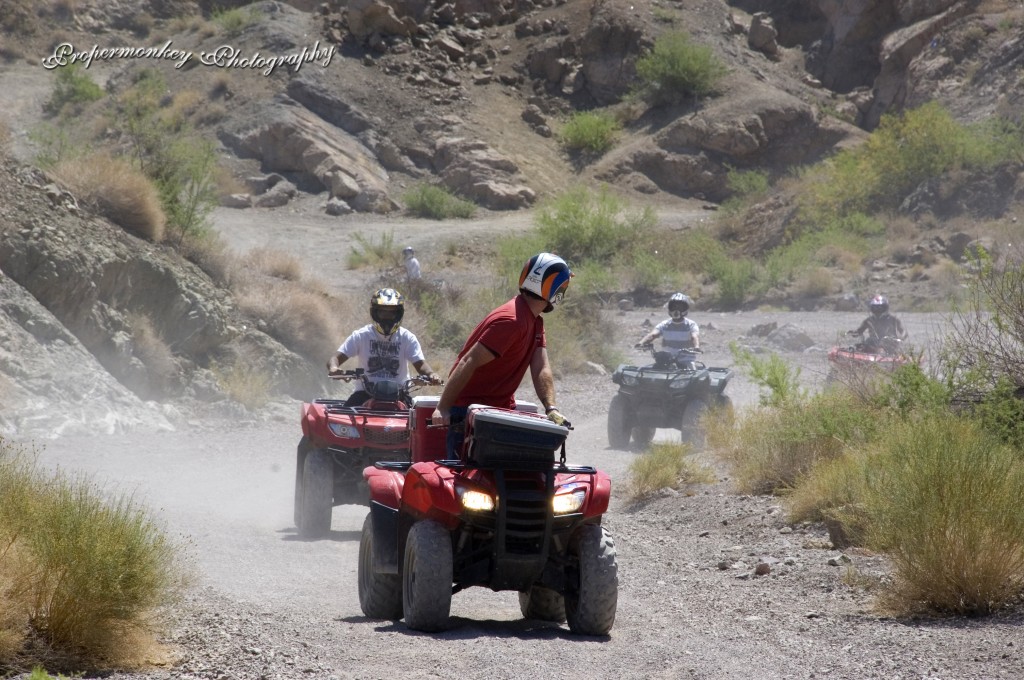 The second I watch that lucky pack of free wheeling explorers pass me I knew roadbandit.com would have to jump on for the ride.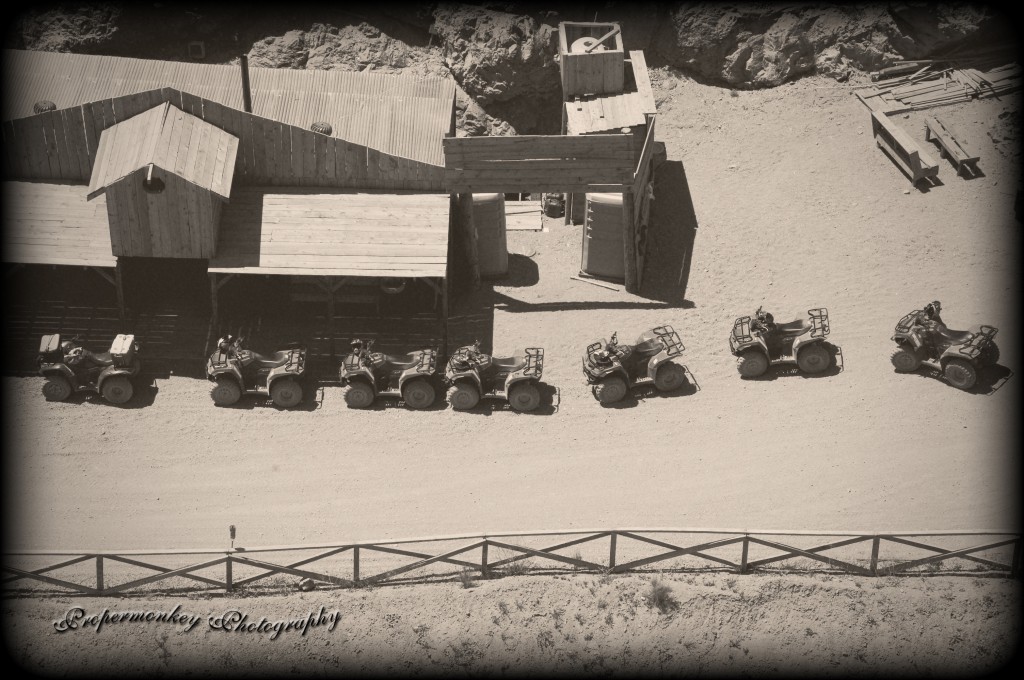 The tour group that runs the Eldorado Canyon ATV Tour is Awesome Adventure Guide. With tour guides like "Buckshot" and "Bootlegger" you really get the sense that "out here in the desert anything can happen". But unlike in Vegas, what happens in the desert doesn't have to stay a secret.