Its my final days here in Vegas before I head to San Diego…and its time to go all out.  So I headed just off the  strip to Vegas Indoor Skydiving.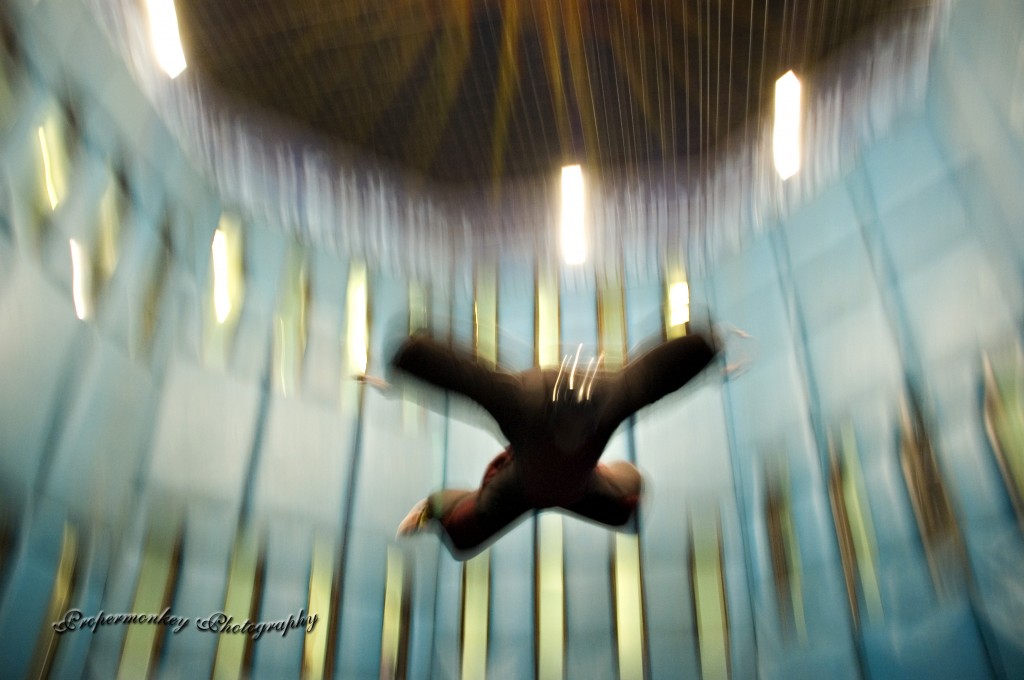 When I graduated high school, one of the first things I did to celebrate was jump out of an airplane at 13000 ft. Now I won't lie, it was AMAZING! But I haven't been up since… mainly due to the price. But when I heard about Vegas Indoor Skydiving I knew I had to check it out.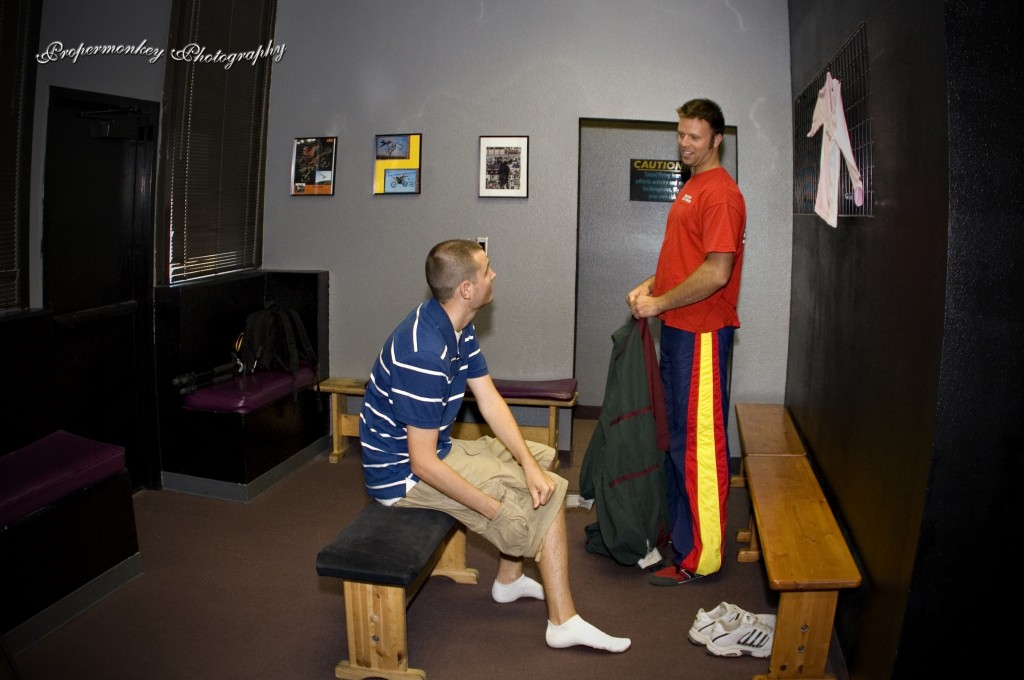 When I first arrived there I was given a short safety class by instructor Justin Knorr. Justin informed me to empty all my pockets of everything! "Now this is very important" he explains. A while ago an instructor was knocked out from a loose nickel that flew out of someones pocket and nailed him on the chin….Knocked Out by a nickle! So I of course triple checked and checked again to make sure each pocket was totally empty.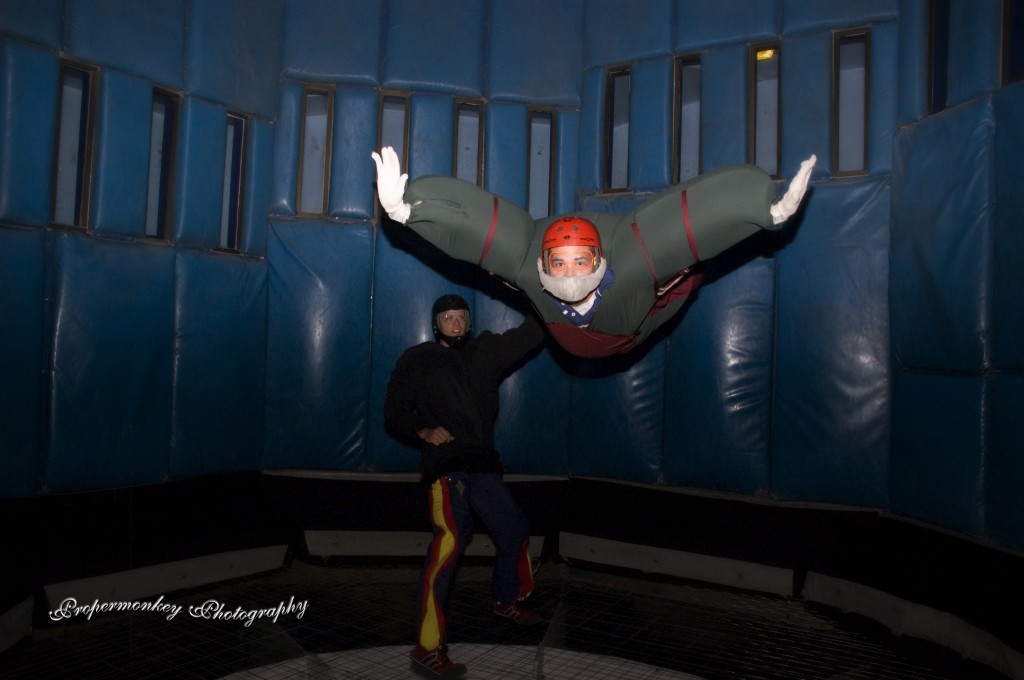 Now Indoor Skydiving, like most extreme activities takes some getting used to. In the beginning you just got to stay relaxed. But that's hard because its a real rush when the wind starts to pick up and you feel yourself starting to lift off the ground… "light as a feather and stiff as a board". After a while you get the hang of it and before you know it your doing flips and head spins just like the pros.
The whole experience lasted about 45 minutes and I definitely recommend it to anyone who is looking to mix things up. And if you do end up stopping by Vegas Indoor Skydiving make sure you bring a friend, as their company motto states… " Share the love"
---
P.S. If you like this post or the video, let me know… don't be shy. Your comments keep me company out on the road.