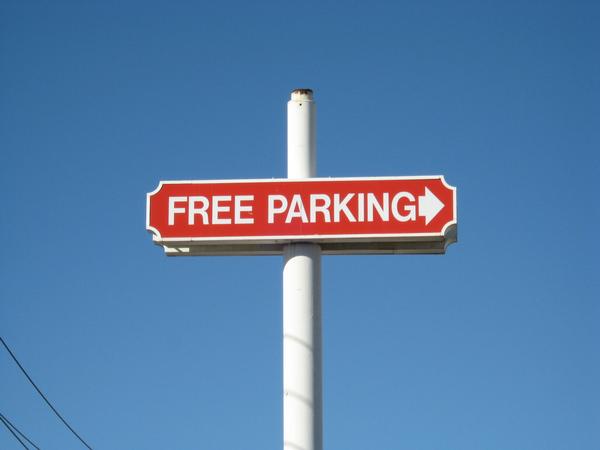 Being a full time RVer comes with constant challenges. Most are easy like: oil changes, propane fill-ups and dumping the holding tank. But one challenge that always seems to get harder and harder is finding some safe and free parking.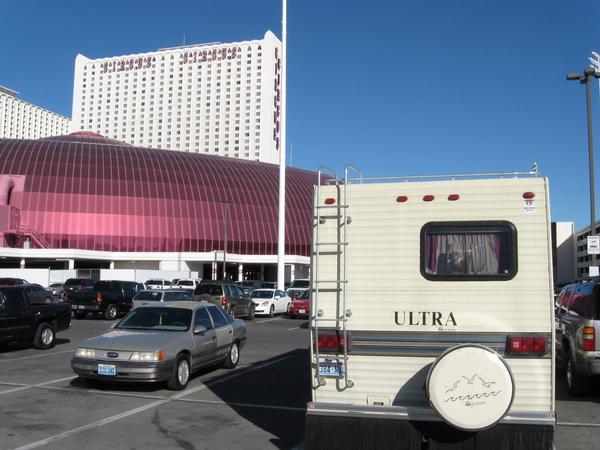 Now in Vegas parking wasn't a problem at all. There is the Circus Circus which has free parking. There is the Tropicana, Excalibur and Mandalay Bay, which all have huge parking lots that I can stay at. But the trick is to stay at one place for no longer than 2 days. Push your luck and they start to get on your case. Don't leave and then they send out their goons to knock on your door and ruin a perfectly good episode of The office by making you pack up and go. But hey that's the life of a Road Bandit.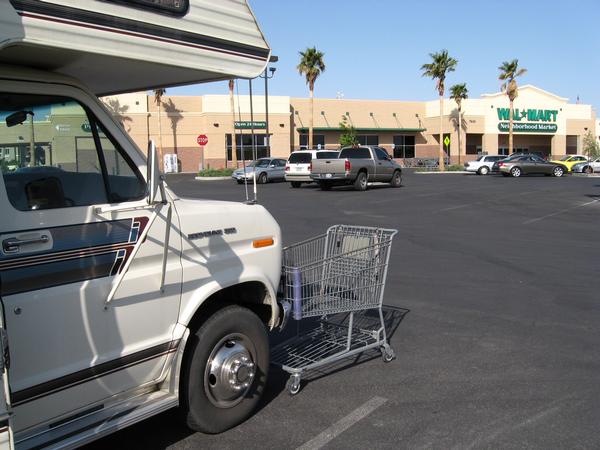 But the mother of all free parking spots for a Full Time RVer is Wal-mart. Its has huge parking lots and food and supplies are right there at the cheapest prices. Now Wal-Mart and I have a weird relationship,  sometimes I love her and other times when I am awoken to the sounds of a runaway cart hitting my RV I start to  dislike Ms. Wal-Mart. Yeah that's right she aint married.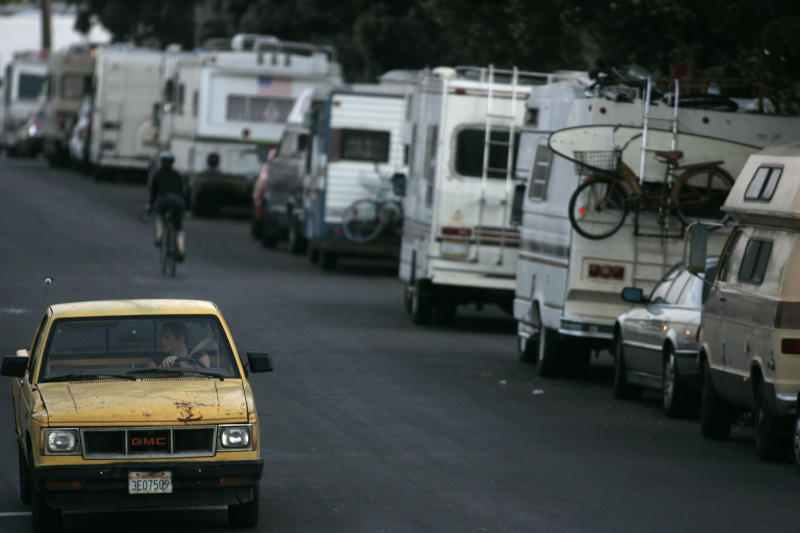 But enough about Vegas and Wal-Mart…I am in LA now and Venice beach is where I spend most of my time and just look at all the RV's lined up on the streets. Is'nt it beautiful? It's actually pretty easy to find parking in Vencie but head away from the water and its every RV'er for themselves. Last night as I was parking along side an apartment complex I had some crazy lady to deal with. The second she saw me start to back into the parking spot,  she ran out of her house and started screaming! She said she would call the cops if I parked there and gave me the evil devil stare only a women with too much time on her hands can give. So I moved on down the street to somewhere safer…and as the life of an RVer goes, safer is sweeter! Stay Tuned for some new developments for Roadbandit.com that are sure to reshape the way people look at RV's forever!