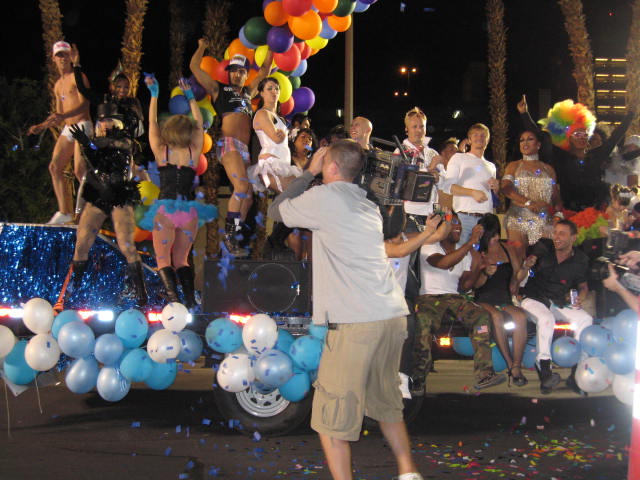 Today I was shooting for CoverEdge in Las Vegas and the production was to cover the live presentation of The Las Vegas Pride Parade.
First off, I gotta say I had a blast! I have shot many parades before but none as fun and outgoing as the Las Vegas Pride Parade. The Production crew was a little worried before the start of the parade that many participants might be a little too outgoing and show their pride in their birthday suits. They even went as far as to have a pre-production meeting with all camera operators to go over the procedure of what to do if there looks like nakedness is approaching. I of course laughed and just nodded.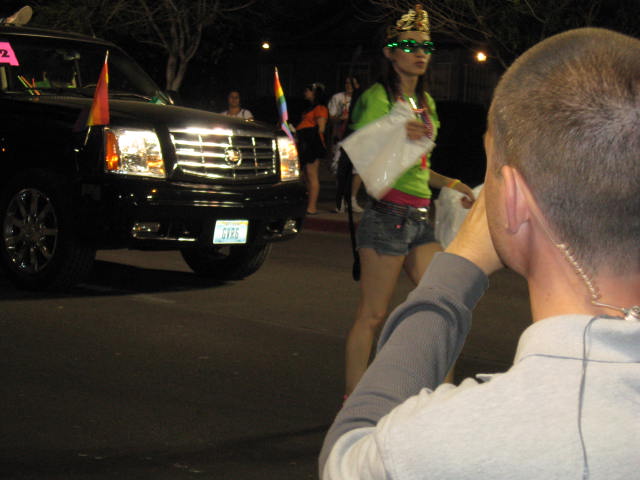 But as expected the parade went off without any problems. Most people are still against gays and lesbians and to them I say…foreshame. To each his/her own and may we all get what we want out of life.  For a great website about Gay and Lesbian RVer's check out www.Rainbowrv.com . Also if your want to watch a great movie about California's first openely gay elected official. Check out Milk, starring Sean Penn and directed by Gus Van Sant who also directed Good Will Hunting.