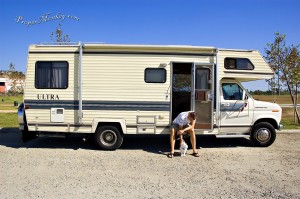 Today I received an awesome message from a guy named Todd that I just have to share with all of you.
From Todd –Great Job Man!  Keep up the good work…  You are living a dream for a lot of people, not just yourself.  I'm 37 and have always wanted to do what you're doing!    I like your style too – the positivity route is the only road that keeps getting better.    Thanks for the great post 'do you trust yourself' – I tweeted it and posted it on my Facebook.   It actually caught me at a great moment – times are a little tough and though I'm super positive 99% of the time – I was having a "moment" last night .  Then I woke up and found your tweet and discovered your project and your post totally turned me back around.   Thanks again and GOOD LUCK to you… I'll continue to follow and post your stuff whenever I can.
Thanks Todd for that very kind message and thank you to everyone who has ever commented or sent me a message on Road Bandit. You guys are my fuel to keep going and anytime I hear that I have had a positive impact on your lives it gives me a smile that last for days :) I can't wait to get back out there and shoot tons of more videos and meet all you crazy awesome peeps!