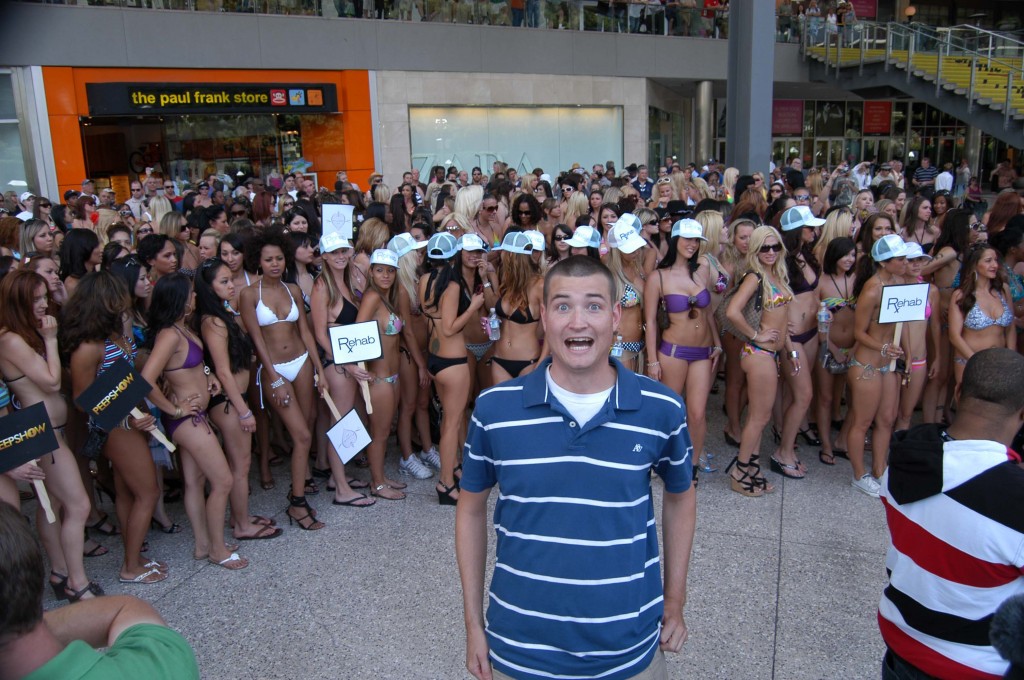 After spending the last couple days off the Las Vegas strip, I decided to get involved with some of the cities afternoon activity's. It just so happened that today Vegas was taking a stab at one of the Guinness's World Records for the Worlds Largest Bikini Parade…today was going to be a beautiful day.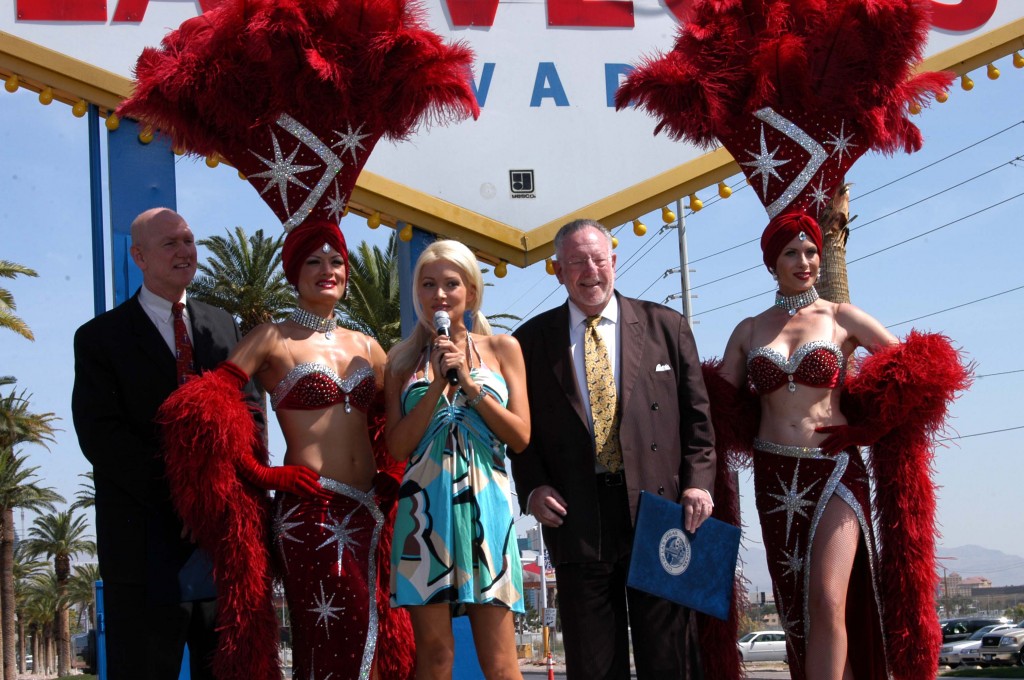 The Bikini Parade started out at the world famous "Welcome to Fabulous Las Vegas" sign. To start off the festivities Las Vegas Mayor Oscar Goodman and former Playboy model Holly Madison announced that today was officially the first day of summer. Even though summer actually starts in about a month, Las Vegas decided to get a head start and kick things off early this year.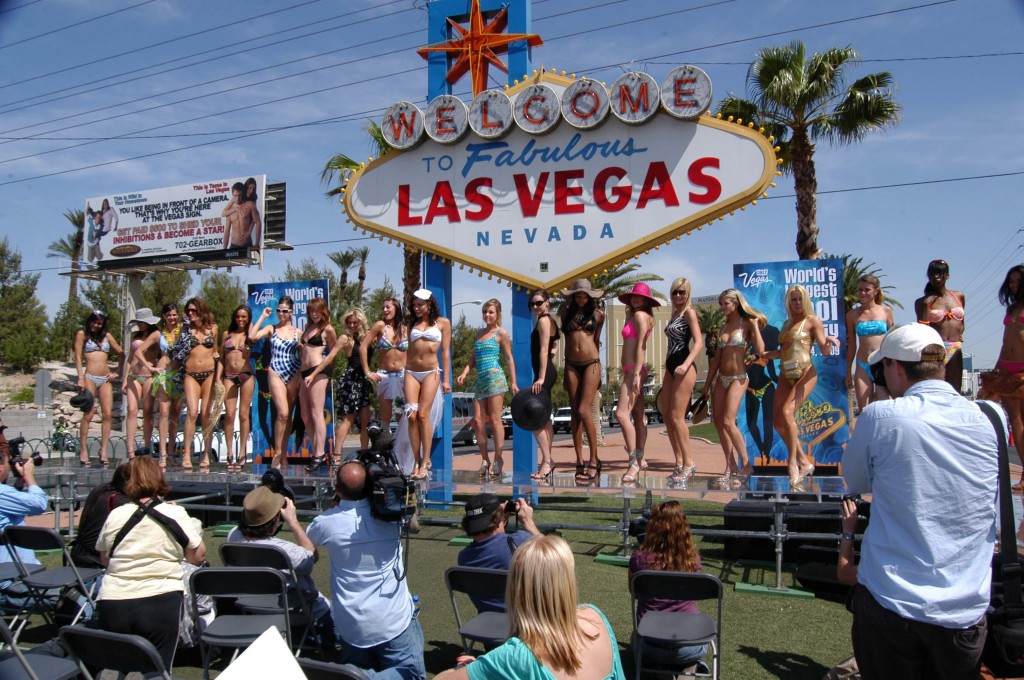 Then in Las Vegas style, about 20 models showed off bikini's from past decades. Starting with the 60's and ending in the present day fashion. I gotta say some of the older styles weren't too shabby but my favorite would have to be the wedding bikini…damn!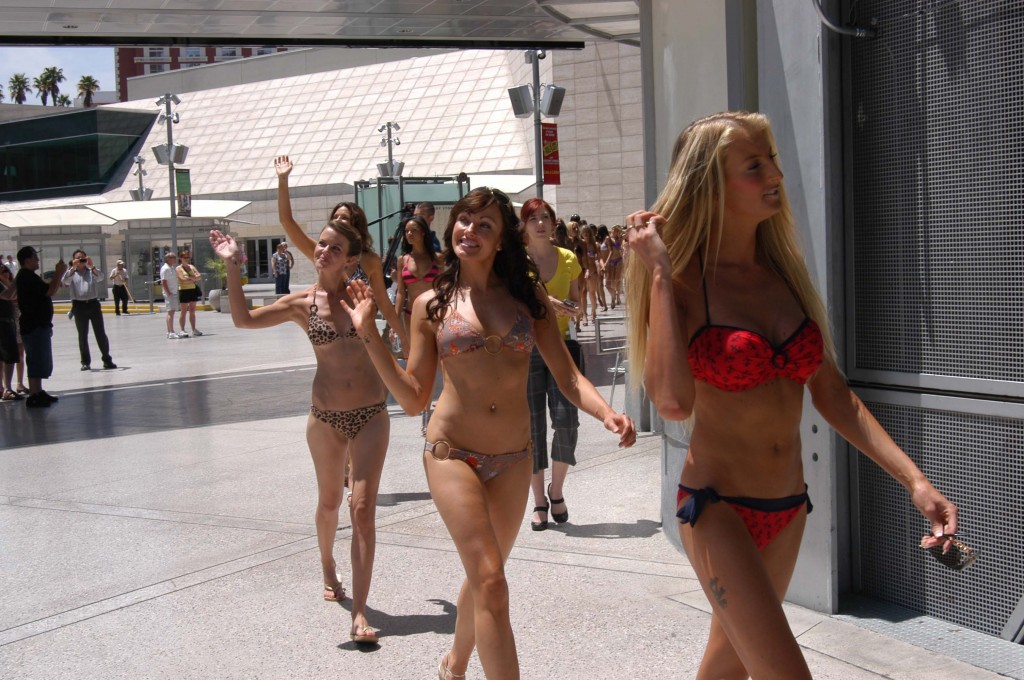 After the mini fashion show, everyone headed down the strip to the Fashion Show Mall to await the arrival of the bikinis babes. Lead by Holly Madison, 281 women in bikinis marched down Las Vegas Blvd to the surprise of onlookers and afternoon joggers. Most people had no idea what was going on and some were even caught up in the madness and got trapped in the path of with these beautiful ladies.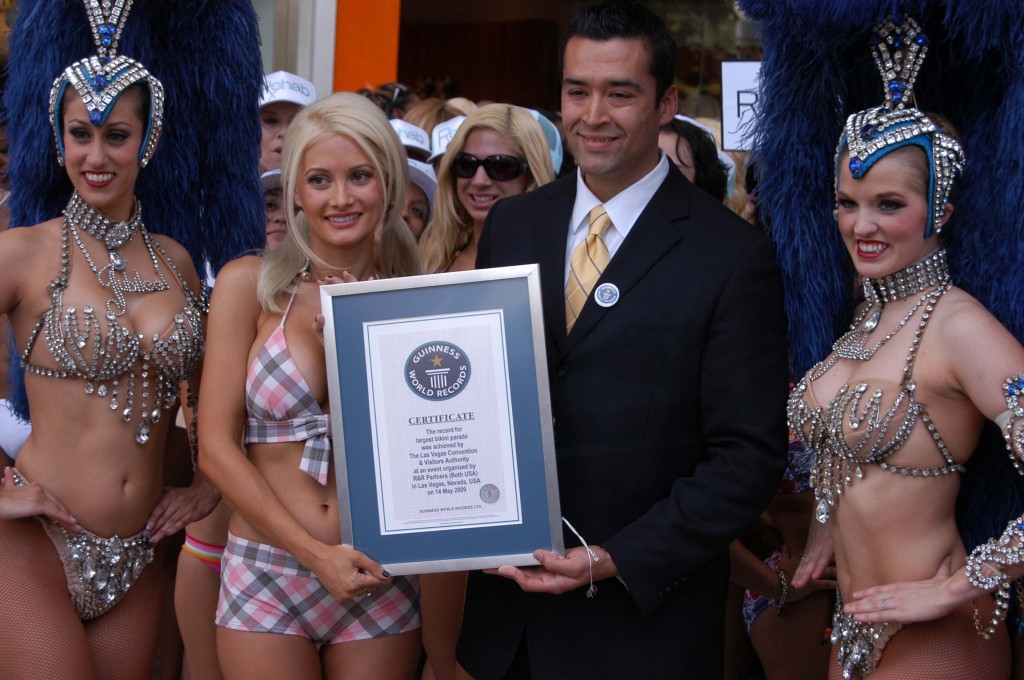 The event broke the previous bikini parade record of 250 and most of the participants looked pretty damn hot. I actually even saw one brave lady sporting a bikini even though she was at least 6 months pregnant…or at least I hope she was.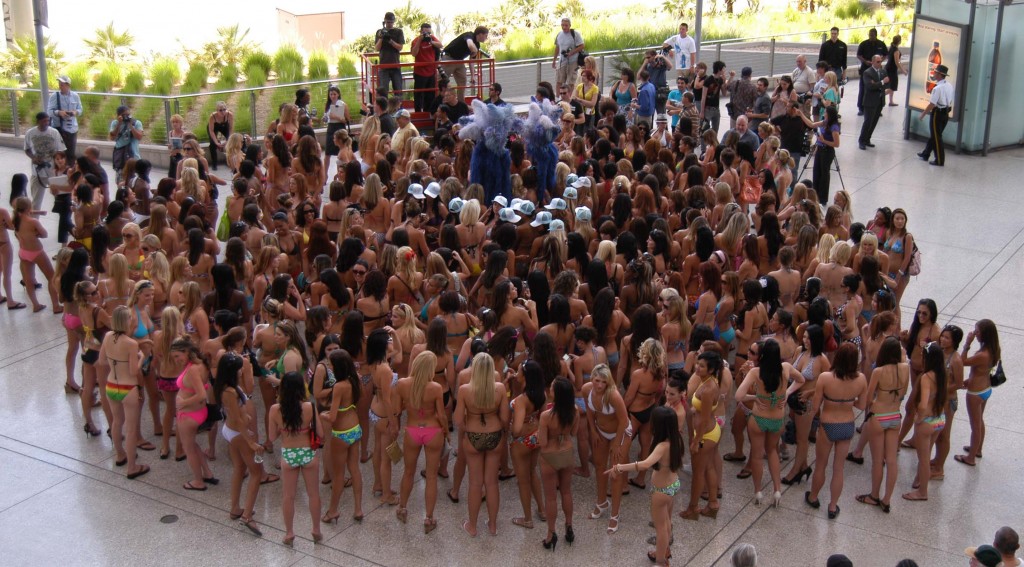 I found out about the event late last night and knew I couldn't miss it. I mean C'mon…how many times in your life are you going to see 281 ladies in bikinis marching straight towards you…hopefully for me at least five times.