Jason Moffatt Jumps On Board With Road Bandit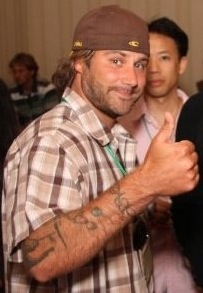 Ladies and Gentlemen Its official! Jason Moffatt will become a Road Bandit and hit the road with roadbandit.com starting mid January of 2010. So who is Jason Moffatt? How did I meet him and whats he gonna bring to table as the newest Road Bandit? Oh and just to be clear, Jason Moffatt is the guy giving the thumbs up and not the one-eyed asian guy to the right…just wanna clear that up:)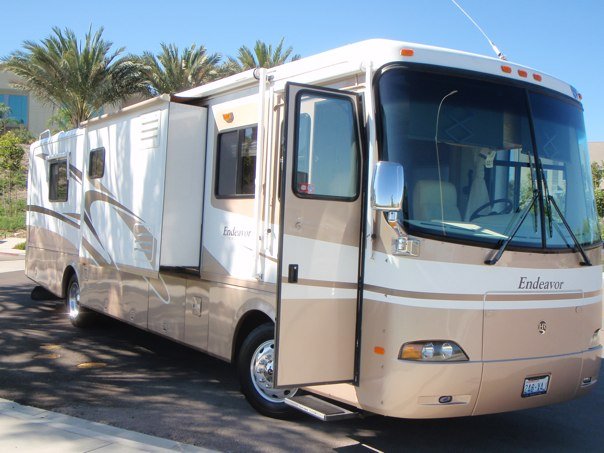 Thanks to the powers of the internet Jason found out about roadbandit.com through a casual Youtube search for RV videos. Jason's immediate reaction to roadbandit.com was "man I gotta help this guy get back on the road". Now at first Jason's only interest was to help me get some cash flowing for roadbandit.com but after a couple of phone conversations we both realized that two RVers is better than one. See Jason's decided to go for it and hit the road like so many dream about but never commit to. Jason's hitting the road in style in a 38ft Diesel Pusher that makes "Betsy" look like a micro-machine! Now Jason hasn't named his RV yet, which I know is bad luck, so if ya got any good RV names for his mansion on wheels let us know.
---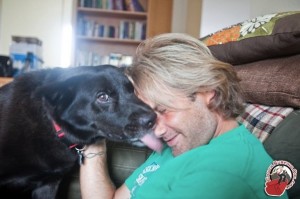 Jason's dog Webber is also coming along for the ride. Webber is six years old and is a Shar Pei/Shepherd. A smart and loyal dog Webber should bring some entertaining moments for roadbandit.com, especially when he first meets "Bird". There's sure to be some sort of craziness the first time they meet. Who knows maybe they'll surprise us all and break out into a synchronized dance number.
Jason's no stranger to getting attention online and he has no problem getting in front of the camera and being himself. Jason Moffatt is an online marketing professional who believes success in counter intuitive. With Jason involved with Road Bandit who knows what madness will occur, but one thing is for sure…the cameras will be rolling.
---
Below is one of Jason's original videos that will give you some insight into the mind of Mr. Moffatt. For more info about the newest Road Bandit check out Jason's website www.jasonmoffatt.com
---
P.S. If you like or dislike this post, let me know… don't be shy. Your comments keep me company out on the lonely road.