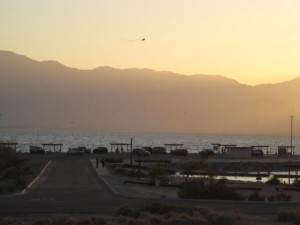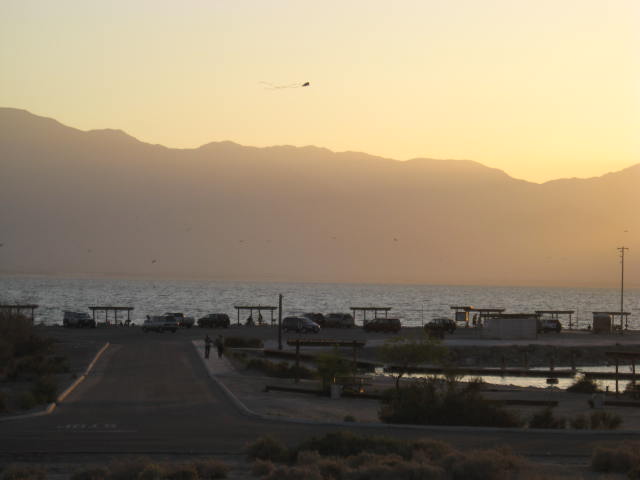 Located directly on the San Andreas Fault in California, the Salton Sea was home for me tonight. I pulled up around 2pm and spent most of the day walking the shores and enjoying some nice sun.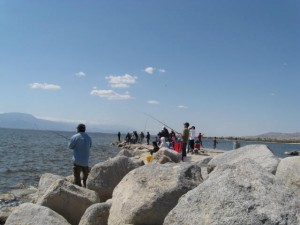 To be honest with you I had no idea what and where the Salton Sea was until today. Swimming is allowed here but nobody was taking a dip. As I walked the shores everyone I passed all of sudden started to catch fish. It was weird it was like I was the giver of fun! As I took a step passed each fisherman/fisherwoman I could hear "Hey I got one". Poor Tilapia didn't have a chance.
The Salton Sea State Park had everything a full time RV'er desires: Campgrounds, Boat/RV wash areas and of course Dump Stations…. The Triple Whammy! As the sun starts setting I can feel a "cool burning" sensation…yeah that's right "cool burning" coming off my skin from the days sun. It's time for this Road Bandit to settle up next to a nice campfire!
Come on stars… show me whatcha got!
Randy